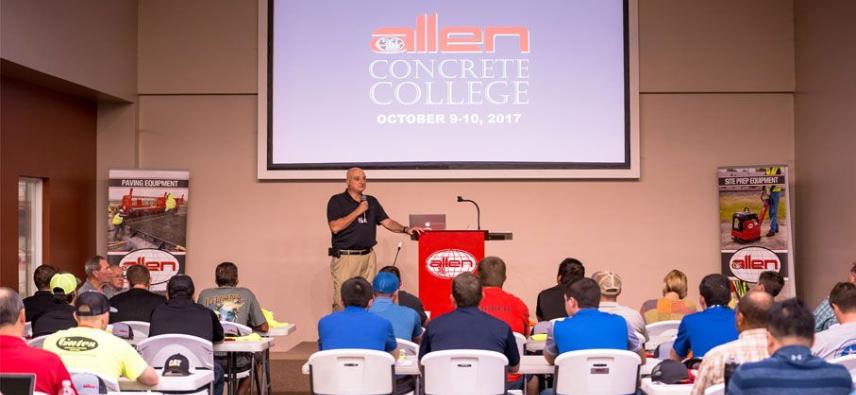 The month of October was a very busy time here at Allen Engineering Corporation (AEC). Among other things, AEC hosted our annual Allen Concrete College (ACC), as well as our Factory Authorized Service Center (FASC) training program. Both ACC and FASC were held at AEC headquarters in Paragould, Arkansas.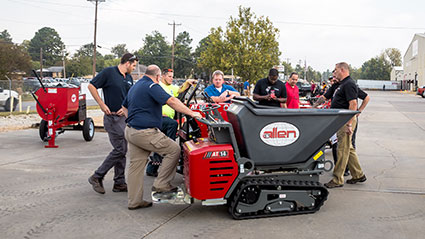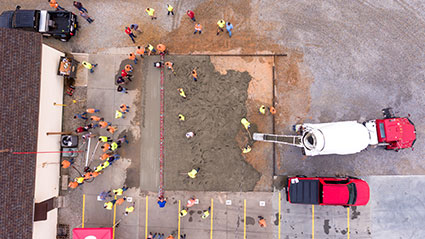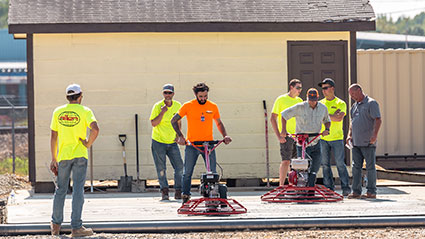 ACC was held October 9th & 10th and had over 60 contractors and dealers from across the country. ACC focused on in depth product training in concrete placing and finishing. A lot of emphasis was placed on understanding "F" numbers for flat floors and pavements, and the proper application and use of the wide range of Allen equipment.
The contractors and dealers received hands on experience with a wide array of the Allen equipment line under the expert supervision of the AEC professionals as actual concrete slabs were prepared, poured and finished.
FASC took place on October 11th & 12th. FASC is a two day specialized training course to that certifies mechanics to work on the Allen line of equipment. Technicians from all over the US were in attendance to get both classroom and hands on experience with servicing Allen equipment.