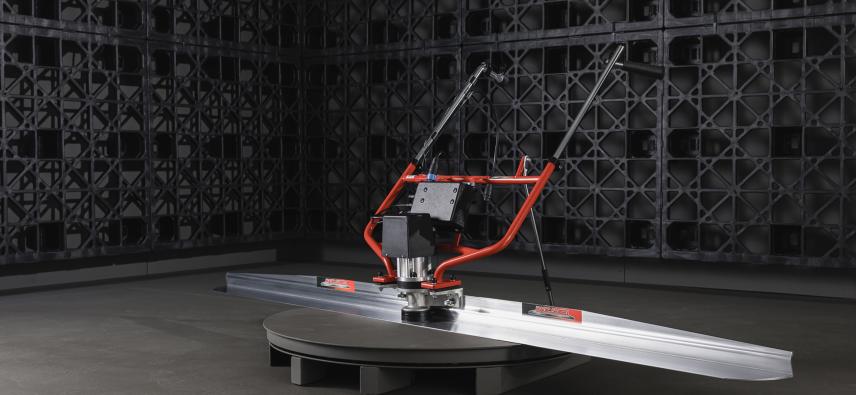 Paragould, Arkansas USA - Allen a leader in professional quality concrete placement, finishing, polishing, and paving equipment, announced the debut of the new E-Screed by Magic Screed®. The E-Screed has an electric-powered design with the same power and performance as the original Magic Screed®.
The new E-Screed is fast and easy to use, and its high-frequency screed vibration provides uniform distribution over the entire blade length - enhancing the structural integrity of the concrete through consolidation.
The E-Screed by Magic Screed® comes with a harness that is designed to fit the operator comfortably and is fabricated with durable, easy-to-clean material for use on the most demanding job sites.
E-Screed standard features include:
1.5hp 40-volt lithium-ion battery engine

Vibration speeds up to 7,500 rpm

Adjustable handles

Consolidation depth up to 6"

Battery unit backpack

Accepts the standard Magic Screed® blades (4' to 16' widths)
AEC is a family-owned, American provider of high-quality equipment that is sold and rented through a network of dealers and rental centers around the world. For more information, visit the AEC website at www.alleneng.com.