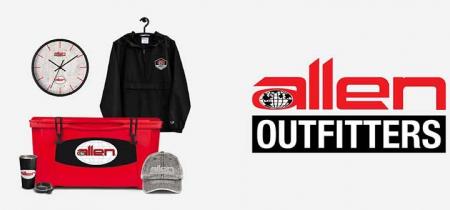 We've got new items for you! Allen Outfitters is growing and excited to announce that we have launched new items for our Allen brand fans to take advantage of!
Get your hands on the new Allen fire pit, face mask, leather bag, rain coat, cooler, or wall clock! Visit it at www.AllenOutfitters.com, find us on Facebook or Instagram at @shop.allenoutfitters.
Use discount code >> ALLENNEWS >> for 15% off your entire order from now through the end of January.