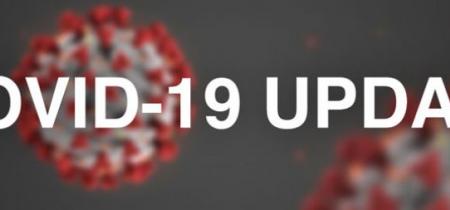 Our team wanted to communicate Allen Engineering Corporation's (AEC) current status along with some of the steps we are taking to maintain the health of our associates and customers in light of the ongoing spread of COVID-19.
First, here is a summary of the current status of our business operations:
 AEC is open for business and ready for you to contact us concerning any orders, technical questions, or support needed for Allen Concrete Equipment. You may contact us by phone at 800-643-0095 (USA) or 870-236-7751 from 7:30a to 5:30p U.S. Central Standard Time. You may also email us at

[email protected]

or visit us online at www.alleneng.com.
Our field sales staff is also available for your calls or emails for information and support. If you need their contact info, please visit www.alleneng.com/contact-us/concrete-equipment-sales-team.
Our factory in Paragould, Arkansas is currently virus free and in full production. Matter of fact, we are in the process of adding an additional shift of production to keep up with the demand for our equipment this Spring.
We are experiencing some shipping delays for outbound freight from our factory. These delays are currently centered mainly around international shipments. Our customer service team will notify you if your shipment from AEC will be delayed.
We are experiencing some component shortages from our suppliers. We are addressing these shortages and making adjustments in our production as needed. Our customer service team will notify you if any adjustments need to made to your order with AEC because of these component shortages.
Secondly, here are some of the changes we have implemented to protect the health and safety of our AEC Associates and customers:
Our sales and product support team are limiting their travel in the field for the next 30 days. Most contact with our customers will be by phone, email, or video conference. If you have a situation where a personal field visit is needed, please contact your Territory Sales Rep or Kyle Baker, AEC National Sales Manager, with the details. Their contact info is listed on our website.
We are limiting visitors to our factory and offices in Arkansas for the next 30 days to minimize possible exposure of our team to the COVID-19 virus. If you believe a personal visit to our facility is necessary, please contact us via email at

[email protected]

.
We are also increasing the cleaning schedules of our facilities, limiting personal contact among our team, and eliminating in person meetings where possible to further protect the health of our team.
In spite of the current virus situation, we remain cautiously optimistic about our business prospects for 2020. We have just finished exhibiting at ConExpo / ConAgg in Las Vegas and thank all of you who stopped at our booth to view our equipment and visit with our team. We really appreciate your time and commitment to attend the show.
Hope your families, your business and yourselves stay well during these unprecedented times.
As always, I welcome your feedback regarding our business. Please feel free to contact me at 870-236-7751, ext. 114.
Sincerely,



President and Part Owner
Allen Engineering Corporation