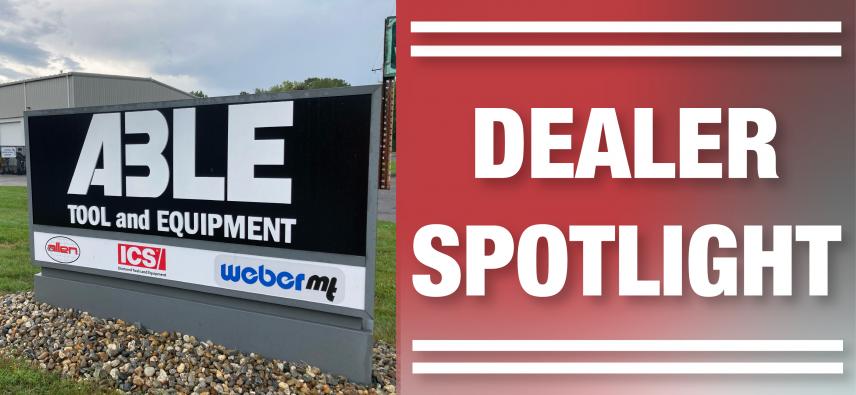 Able Tool & Equipment began in 2003 as a small dealer in Connecticut. They concentrated on light equipment at the time, such as compaction and concrete equipment. This collection quickly extended to include air compressors, tools, and other support equipment, all while remaining focused on lightweight, compact equipment.
Much of the current team at Able Tool & Equipment previously worked for larger rental companies, where they noticed a shift in opportunities. They quickly discovered a shared passion in understanding how to service the industry differently. While the workforce at Able Tool & Equipment is smaller, they are a fantastic crew with a customer-focused approach. Able Tool & Equipment has chosen to focus on a specific segment of the construction industry rather than chase the entire sector.
Able Tool & Equipment began working with Allen roughly 15 years ago. They were initially intrigued by Allen's truss screeds. As a family-owned company, they would rather support independent American manufacturers. This enables them to strengthen ties with clients and educate them about the benefits of purchasing local or American-made products. Their customer base has embraced the purchasing American-made mentality. They have been able to establish excellent, long-term connections with Tom Leyes (Allen Territory Sales Representative), Jeff Johnson (Allen Inside Sales Manager), and Jason Morris (Allen Territory Sales Representative). The support that team Allen provides means the world to them and enables them to remain competitive and market leaders.
Able Tool & Equipment was devastated by a fire that occurred at their factory last year.  What stuck out the most to them was Allen's outpouring support during this trying time. Jason Morris was spot on in assisting them in obtaining all the necessary replacement parts. This style of treatment and service was referred to be priceless.
Able Tool & Equipment is a highly focused organization that strives to maintain discipline in their product lines. This is believed to increase their value to their clients, which matters a great deal to them. They observe a similar focus in Allen Engineering. They consider Allen as the industry's leader, punching much above their weight class. They are overjoyed to see Allen's amazing new products. They strive to deliver a high level of service at Able, but it is uncommon for them to receive the same treatment from their suppliers. Allen, they believe, is the ultimate exception to this rule.
When asked what they liked best about working with Allen Engineering, they responded, as do the majority, "the people." They appreciate dealing with a business that maintains such a personal touch. With Jay Allen as a highly accessible leader and a team that he has enabled to give such exceptional and efficient customer service, Able looks forward to collaborating with Allen Engineering for many years to come.  Able Tool & Equipment was able to discover a good fit for the direction they wanted to take their company from the very beginning of this work relationship, and Allen Engineering is extremely proud to have been a part of that decision.
CendanaBet
adalah sportsbook dan casino online yang berbasis di Indonesia.