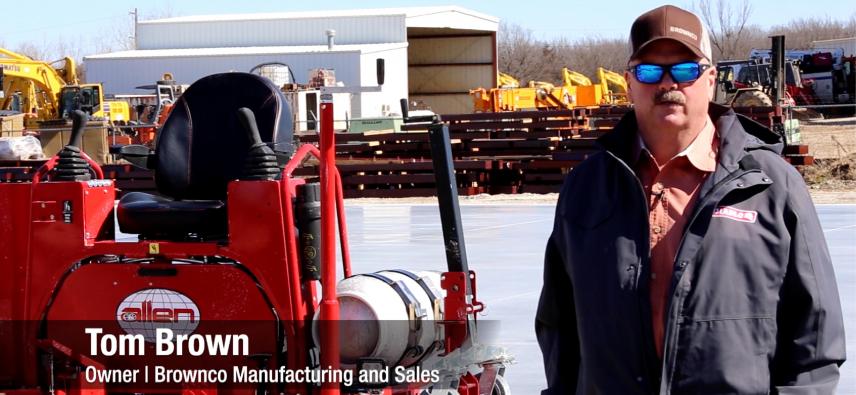 AEC prides itself in great customer service and looks to be the easiest company to do business within the concrete equipment manufacturing space. Tom Brown, owner of Brownco, in Tulsa, OK recently requested a demo of our new RP245 Rider / Polisher and was kind enough to offer his personal experience with Allen Engineering.
Brownco has been in business for 10 years and the company is growing every day. They've chosen Allen Engineering as a vendor partner in this growth and plan on offering a wide variety of Allen products to their network of contractors.
Tom and his team are currently building a 24,000 sq. ft. facility to house their inventory, offices, and new 6,000 sq. ft. showroom. Our Polishing Equipment Sales Specialist (Brantley Rucker) accompanied Territory Sales Rep. (Scott Ward) to the new home of Brownco in Tulsa, OK. The pair were on site to demo the Allen RP245 Rider / Polisher along with the Allen Precision Polishing (APP) System on the new Brownco location showroom and office concrete floors.
View the video below for a view at the RP245 in action and to hear the testimonial from Tom Brown, owner of Brownco.