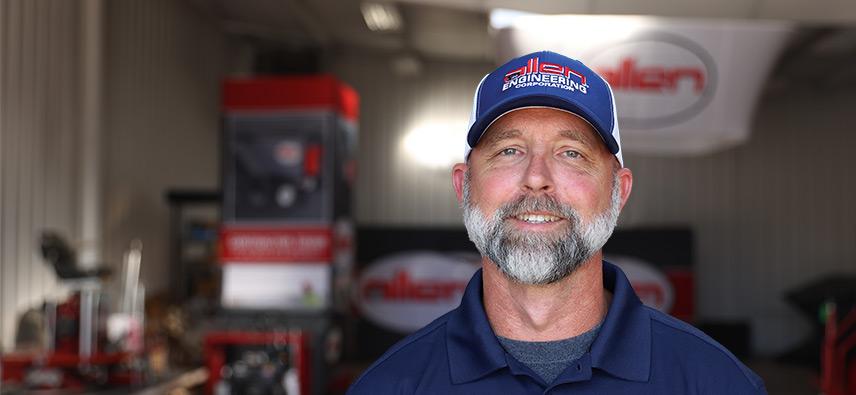 Paragould, Arkansas USA – We are excited to announce the promotion of Dennis Branum.  Dennis has recently accepted the new role as Allen Engineering Corporation's (AEC) Assembly Manager.
Dennis has been with Allen Engineering for almost 27 years. Dennis has spent much of his time with us as the head of the Assembly department. His new position as manager will allow him to continue to oversee the assembly of our product line while also allowing him to spend more time and effort to enhance the safety, quality, and output of each machine manufactured in the factory.
Dennis will work closely with our assembly team to create and implement improved processes. We are certain that his extensive knowledge of our products and current procedures will serve him well in this new role.
Dennis has proven his ability to lead this department and has established himself as an important member of the Allen Engineering team. We are thrilled to be a part of his future success in this new position. We are convinced that his efforts will continue to develop Allen Engineering as a company and contribute to our goals and vision of becoming the premier global producer of concrete equipment.
Allen Engineering is a small, family-owned and operated business in the heart of Paragould, Arkansas. The company employs over 130 Northeast Arkansas residents to help design, build, market and sell the Allen Engineering product offering that is comprised of placing, finishing, polishing, and paving equipment.