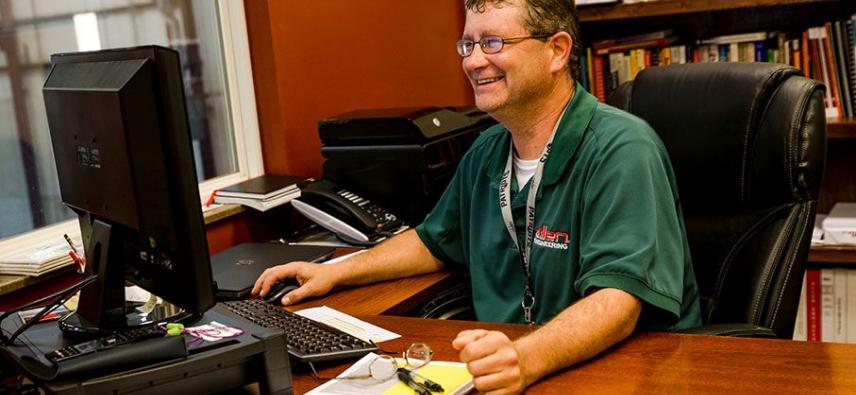 Manufacturing Manager
Don Gordon joined Allen Engineering on April 4, 2016, and has been an invaluable part of Allen's success over the past several months.
His experience in operations, engineering, quality and supply chain management has proven to be an incredible asset.
As the manufacturing manager, Don places a high importance on working with his teams to serve both internal and external customers. He believes this is key to helping Allen continue its growth trajectory over the coming years.
He is committed to helping Allen grow at least ten percent year over year, and to winning state quality and safety awards over the next five years.
Don has been married for sixteen years and has two daughters. He enjoys spending time with them as well as hunting, fishing and sports. As a Massachusetts native, he is especially fond of New England based teams like the Patriots, Red Sox and Bruins.
Bet You Didn't Know: Don served as a soccer referee for over twenty years for high school and 3A college games.