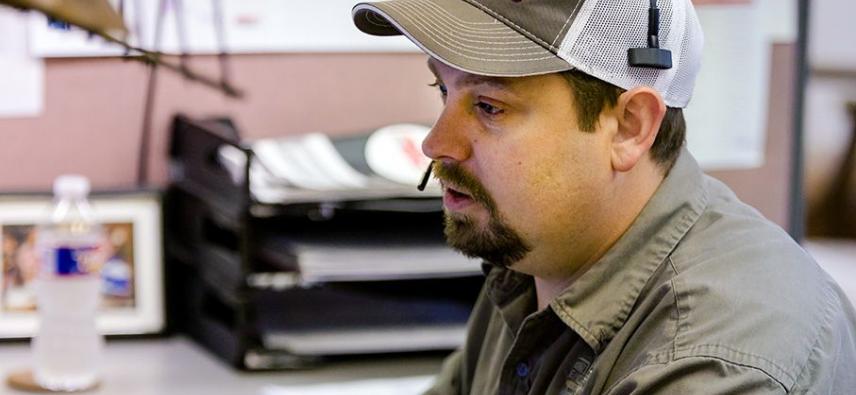 Customer Service / Inside Sales
The newest addition to Allen Engineering Corporations's (AEC) customer service/sales department is none other than Josh Price.
Josh started at AEC in October of 2012 on the ride-on trowel assembly line. He then switched to engine prep for rideon trowels for two years before entering the customer service/sales department in the fall of 2015.
Josh has a background as an auto-mechanic and customer service rep for other companies Northeast Arkansas which has aided him well in his new position at AEC. Josh has the technical expertise and customer centric mentality that helps to make AEC's service second to none.
Josh and his wife Jennifer live in Leachville, AR with their three kids Emily, Ethan and Juleigh. Thank you Josh for your commitment to AEC and we look forward to your future successes within the company.