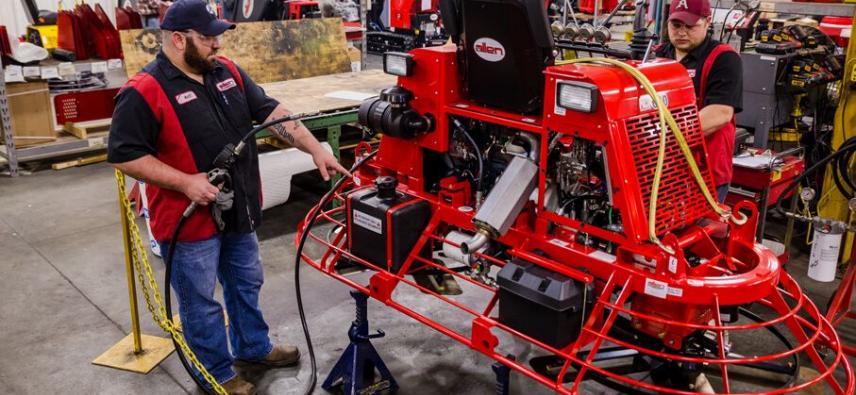 HDX Rider Line Assemblers
Richard Flanery and Matt Eno have been working at Allen Engineering for years. Richard started in November of 2011 and his friend "Eno" joined the Allen Team a few months later in April of 2012.
Being lifelong friends with a background in concrete, these two Allen Assemblers have a unique perspective on the products they work on. Richard's father and grandfather owned and operated a construction business which led to him and Eno getting a lot of hands on training with concrete while working for the Flanery Construction Company.
Their background and work ethic makes them valued members of the Allen Team with a bright future inside the company. Thank you Richard and Eno.