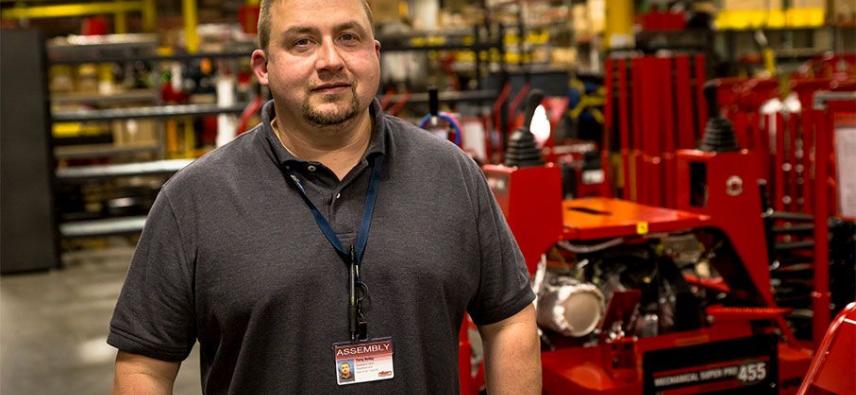 Terry Bailey // Assembly Manager

Paragould native, Terry Bailey, has been a fixture here at Allen Engineering for more than two decades now. Terry joined Team Allen at the ripe old age of 19 back in 1995.
Terry began in assembly, then worked in quality assurance, and has spent the past four years as AEC's Assembly Manager. He is responsible for making sure that all of the Allen equipment that goes out the door meets the demanding needs of today's contractors.
He is committed to helping AEC grow more and more over the next decade, and to helping make it a better place for its employees. "I love the family atmosphere, and feeling like you are truly a part of something special. Here I am not just a number, and the owners know both you and your family on a personal level," said Bailey, when asked what he liked most about Allen.
Terry Bailey has been married for over fifteen years to his wife, Chalee, and has a twelve year old son, Corbin. In his free time Terry enjoys the outdoors and doing anything sports related with his son.
Bet You Didn't Know: Terry is a reserve police officer for Paragould Police Department, and a member of the Greene County Rescue Squad.