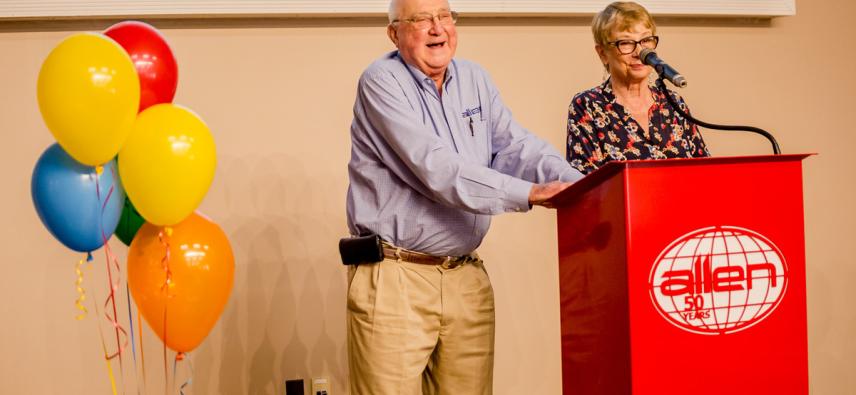 The founder of Allen Engineering Corporation (AEC), Dewayne "Coach" Allen, turned 80 on June 21st. AEC threw a birthday celebration in his honor with all AEC associates present at headquarters in Paragould, Arkansas.
"I want to serve them personally," stated Mr. Allen as he described what he wanted to do for his birthday. Along with help from AEC staff, he provided a luncheon for all employees, with ample food, heartfelt speeches, and plenty of gratitude.
When lunch time came around, all of the employees gathered in our function room and the celebration began. After the introductions were made, and food was eaten, three veteran employees who have spent significant time with Mr. Allen spoke about him and his leadership traits.
Mr. Allen stepped up to the stage and spoke of his life and the journey of Allen Engineering. He kept the speech lighthearted and meaningful, and the employees enjoyed it.
It was an honor to celebrate Mr. Allen's birthday, and we are ever grateful for his passion and vision for AEC all these years.