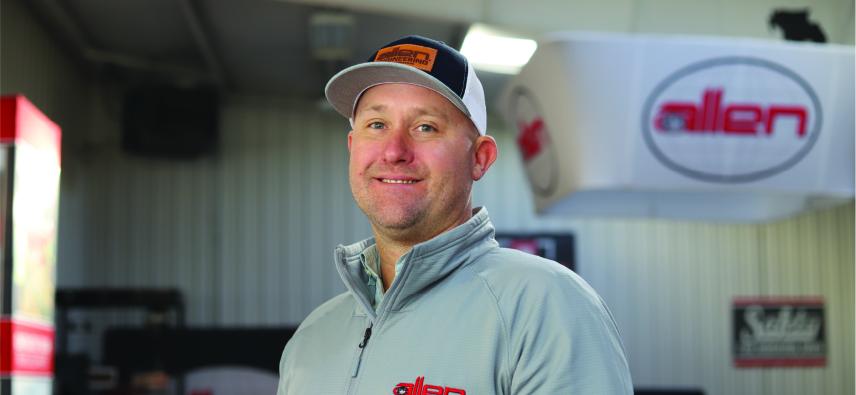 Paragould, Arkansas USA – We are excited to introduce Andrew (Andy) Davis to the AEC family. Andrew has accepted the role as Allen Engineering Corporation's (AEC) new Polishing Specialist.
Joey Ward, Director of Sales and Marketing, announced Andrew Davis as the new Polishing Specialist of Allen Engineering Corp. (AEC). Andrew joined AEC in November of 2022 and will be responsible for the sale and demo of our line of polishing equipment, as well as our new Concria™ polishing system and chemicals. 
Andrew was born in Indianapolis, raised in Greenwood and now resides in Bloomington, IN with his wife and two beautiful children. His time off usually consists of spending time with his family doing something outdoors or watching his kids play sports. He brings 15 years of industry experience to the table and an impressive reputation for being hard-working, knowledgeable and reliable. Andy has served and held positions in several concrete industry associations throughout the years. With experience in building a successful division from the ground up, we are looking forward to seeing him showcase these skills with our Polishing offering.
Allen Engineering is a second-generation family-owned and operated company focused on solving concrete contractors' greatest quality and productivity issues on their job sites. Allen Engineering designs, engineers, and manufactures concrete equipment in its fully integrated manufacturing plant in Paragould, Arkansas. The company sells its equipment to dealers and contractors across the USA and around the world. For more information, visit www.alleneng.com.