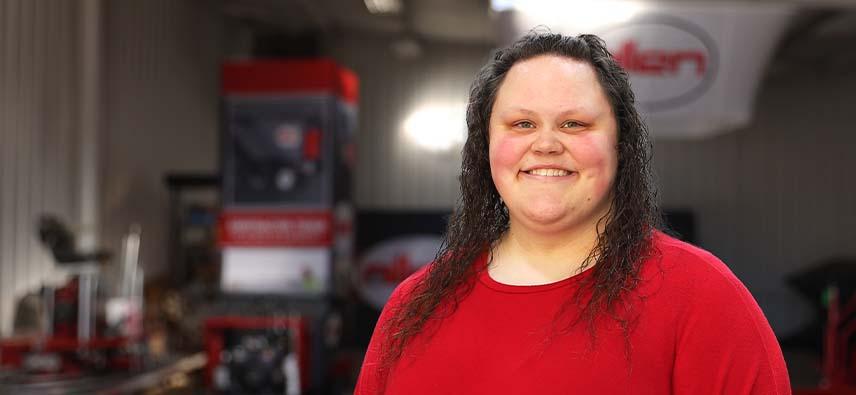 Paragould, Arkansas USA – After completing the Leadership Training Program (LTP) within Allen Engineering Corp., Taylor Barrington becomes the new Human Resources (HR) manager.
Taylor has been with AEC since 2018, working in human resources as an assistant in years prior. She graduated from Arkansas State University and knew early on that a career in HR was in her future. Given her passion for helping people, the logical place within the company for her to be placed, post LTP, was human resources.
Before coming to Allen Engineering, Taylor earned many years of experience outside of AEC working with NEA Baptist where she managed select Family Practice and Specialty clinics. It was in these roles that she gained a passion for helping associates succeed in their positions within the company.
In her new responsibility within Allen Engineering Corp., Taylor is looking forward to establishing a one-to-one relationship with each associate and providing them with the resources they need to succeed within the company long-term.
Allen Engineering is a second-generation family-owned and operated company focused on solving concrete contractors' greatest quality and productivity issues on their job sites. Allen Engineering designs, engineers, and manufacturers concrete equipment in its fully integrated manufacturing plant in Paragould, Arkansas. The company sells its equipment to dealers and contractors across the USA and around the world.