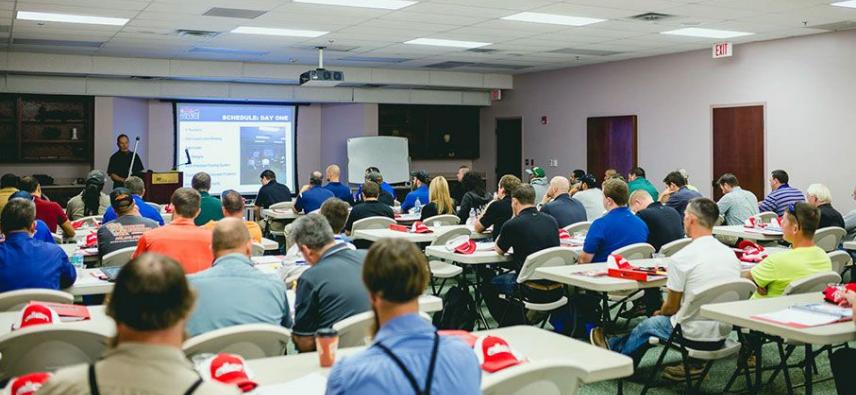 This October Allen Engineering will host scores of contractors and dealers from all over the U.S., Canada and Mexico for the annual Allen Concrete College (ACC).
ACC is a two day course that combines a classroom seminar and hands on training in concrete placing and finishing techniques to produce high f-number floors. It gives contractors and dealers the opportunity to come alongside many concrete professionals from around the industry to learn the basics of concrete mix design, the f-number system and the placement of very flat and super flat floors.
Day one of the college is primarily a classroom experience, and on day two attendees come together to place and finish their own slab using the techniques discussed in class.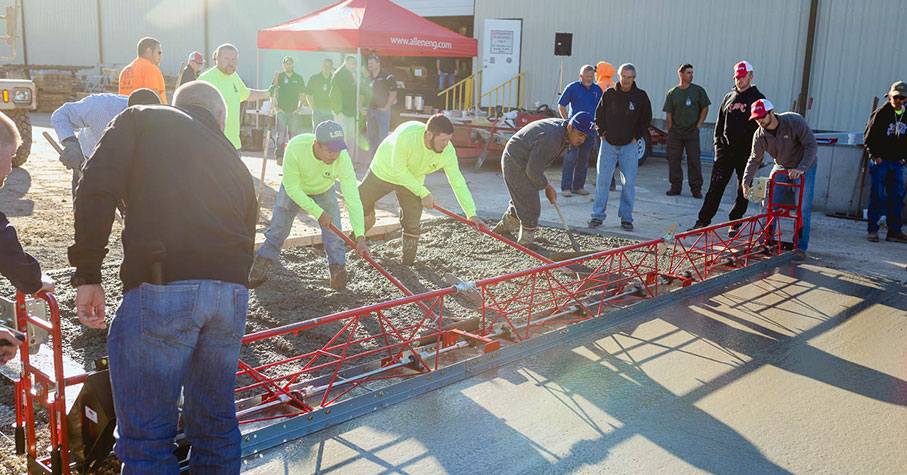 This year Allen Concrete College is scheduled to be held on October 10th – 11th, 2016. If you plan to attend, be sure to sign up soon as attendance is limited!
---
For More information on Allen Concrete College, view our page here.