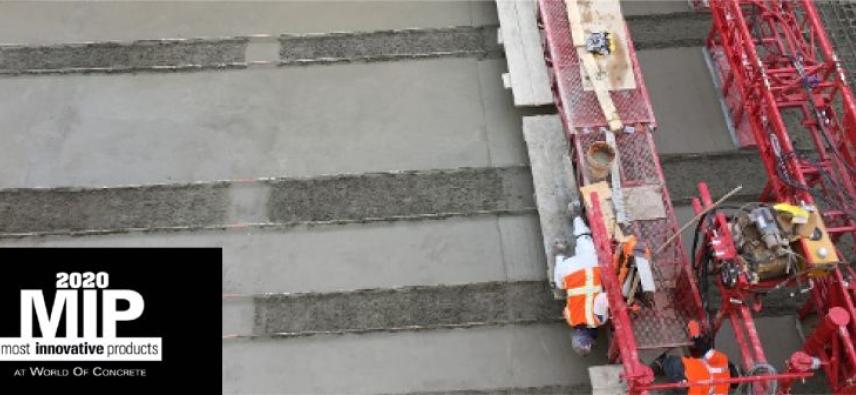 Originally designed to take on an exceedingly specific, labor intensive task and pave the areas between the raised rebar in the concrete plinths for light rail projects – Allen Engineering has reconfigured its new VLP 2424 to tackle a range of projects and paving application's, such as overhead bridge decks, light or heavy rail decks, roads, slabs on grade and ditch or channel pours.
The innovative Versatile Light Paver, uses overhead main frame sections to support and provide strength to the machine frame. Paving Profile Frames attached to the bottom of the main frames, strike-off and pave the concrete surface to the desired grade. Being self-propelled, the paver lets the operator adjust its speed to match concrete delivery, while still providing a smooth finish.
"Because of the efficient way the paver 'screeds' the surface", the paving crew's labor for pouring and finishing time is greatly reduced," the companies that own these machine's say.
Among other perks, the VLP 2424 works in tight/restricted job sites that would have required finishing by hand in the past. This flexibility allows contractors to free up their crews to take on other jobs. Allen Engineering says the paver is also able to pave around multiple obstructions in paving surfaces, providing ease to complete the complicated jobs.
This machine is an alternative paver that will pay for itself ten times over at the conclusion of any project.